Did you know? Izakaya (居酒屋) comes from a merge of three words, stay (居), alcohol (酒), and room (屋). In a literal sense, izakaya represents a room for people to stay in with alcohol. Today, we experience izakayas as a Japanese bar to savour a variety of small and inexpensive dishes to go along with highballs and sakes.
The number of izakayas has grown very rapidly within the last few years here in Hong Kong, and we did the research for you so you don't have to think too much when headed out for a good time with your friends. At the time of this writing, here are 10 of the best ones:
1. Birdie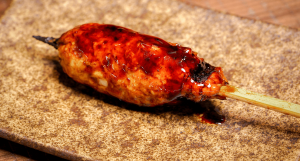 (Image courtesy of Birdie)
Birdie is a newcomer yakiniku restaurant, offering a good view into the open kitchen, where the chefs fan the hot coals while meats and vegetables caramelise. Ventilation is well done, and the establishment does not turn into a smokehouse filled with meat grease throughout the night. However, a reservation is allowed for more privacy ambience with smaller tables further away from the bar area.
Open daily from 6pm to 1am, Birdie specializes in traditional yakitori, grilled chicken on skewers, with a focus on different parts of the bird, from thigh and wing to the soft bone adjacent to the bird's breast and hatsumoto, the muscle attaching to the chicken heart. The dish is served with a sweet sauce without a raw egg yolk, unlike the traditional way.
As pictured above, their grilled chicken wing yakitori is charred beautifully, giving the chicken a crispiness and smokey flavor we all love. The top of the wing is sprinkled with a citrus salt, a nice touch to the already delectable dish.
While Birdie lacks wines-by-the-glass options, reds, whites, and sparkling options are humble with good choices from USA, France, and Italy, and there are a handful of sakes to choose from, too. Customers can choose house wines, or select from classic cocktails and a wide selection of sours and highballs to pair with their meal. For a non-alcohol option, the fresh grapefruit soda is also very popular among customers.
Birdie
Address:
9/F, The Steps ‧ H Code, 45 Pottinger St
Central, Hong Kong

Opening Hours:
Mon-Sat: 06.00PM – 01.00AM
Closest MTR:
Central
2. Ronin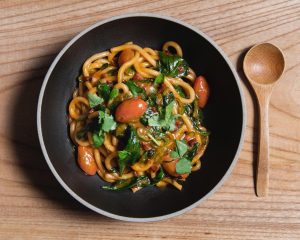 (Image courtesy from Ronin)
Over the years, Ronin has gained reputation as an excellent Japanese Bar, famous as a great spot for small plates and drinks. Open since 2013, Ronin follows the Japanese tradition of eating fresh and seasonally, featuring seafood-centric specialties and an impressive line-up of alcoholic beverages.
Open from 6pm to midnight every day, many have "complained" how hard it is to find Ronin, which hides behind a nondescript matte anthracite steel sliding door with a wooden handle. On the inside, the 24-seater rectangular space could feel intimate to many, or claustrophobic to some. Not surprising at all, as it was originally meant as a standing-only bar.
On the menu, signatures include crab shells piled with crab meat, mitsuba (wild parsley) and fresh sea urchin or smoky, seared eel and sushi rice blended with kinome (a spicy Japanese herb). The drinks' list has been designed to match the food, featuring more than 100 Japanese whiskies, umeshu, shochu and sake, plus craft beer, wine and cocktails.
Ronin
Address:
8 On Wo Lane
Sheung Wan, Hong Kong

Opening Hours:
Mon-Sat: 06.00PM – 12.00AM
Closest MTR:
Sheung Wan
3. Uoharu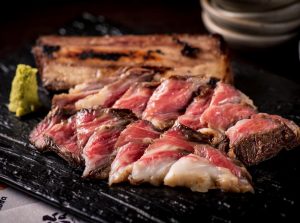 (Image courtesy from Uoharu)
Uoharu is one of the izakaya restaurants with very cosy and welcoming vibes. It feels like entering a casual japanese place. Sourcing its premium seafood from Yama-Haru, the largest wholesaler in Tsukiji Market, the restaurant upholds the "less is more" ethos of the Japanese flagship establishment, using authentic preparation and cooking techniques to bring out the natural flavours of the ingredients. The menu even changes daily to ensure optimum freshness of the ingredients used.
Uoharu's highlights are the open grill including whole mackerel, dried tuna tail and thick-cut tofu, but there are also other delicious non-grilled specialities, such as uni and salmon roe macaroni gratin. Also, don't forget to order a bottle of sake to go with your meal.
Uoharu
Address:
7/F, Wellington Place, 2-8 Wellington Street
Central, Hong Kong

Opening Hours:
Mon-Sun: 12.00PM – 03.00PM | 06.00PM – 11.30PM
Closest MTR:
Central
4. Fukuro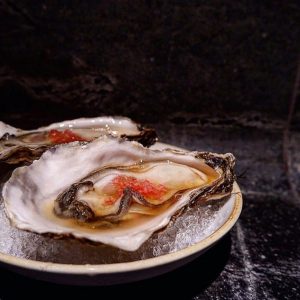 (Image courtesy from Fukuro)
Fukuro is a spirited izakaya  locaed in the SoHo area, determined to create a place where workers can have a relaxing night and escape the real life for a while.
The interior of the place is nice and warm, with wooden elements for the walls and yellowish light, creating a truly nice ambience to spend your night in. The place is rather wide, the booths are quite spacious, guests for sure will feel comfortable spending their time in this izakaya.
There are plenty of delicious izakaya food that came out, but the thing that stood out the most was the oyster. It was huge. The oysters were taken fresh from Hyogo, flavored with Yuzu ponzu and garnished with red onion. The other dishes worth a try are the Platter of Market Fish, Crispy Caramel Buttercorn and the traditional Spinach Ohitashi.
Fukuro
Address:
Winly Building, Elgin Street
Central, Hong Kong

Opening Hours:
Sun-Wed: 06.00PM – 10.45PM 
Thu-Sat: 06.00PM – 11.45PM
Closest MTR:
Sheung Wan
5. Okra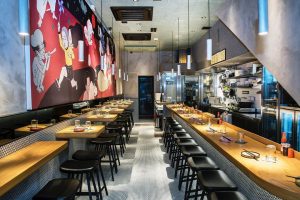 (Image courtesy from Okra)
Okra Kitchen is a very casual izakaya in Hong Kong specialising in natural, unpasteurised sakes, flavourful charcoal grilled small plates and sashimi. All of the ingredients used are natural and produced exclusively.
Open from 6pm to 11pm, the restaurant is composed of 2 floors. The Kitchen, a casual Izakaya, focusing on artisanal products made in house and craft sake. And the Bar, upstairs, where it serves a sushi Omakase only. The place is quite large, with fun paintings on the wall and bar-like seats. Customers can enjoy and converse with each other better with this setting.
The dishes served are comprised of the best ingredients, cooked following simple Japanese techniques. Whenever possible, whole fish and entire animals are acquired and served. However, the restaurant doesn't serve any Japanese themed dishes. All of the sakes and beverages are chosen simply because they go well with the strong flavours of the food.
Okra
Address:
110 Queen's Road West
Sai Ying Pun, Hong Kong

Opening Hours:
Mon-Sat: 06.00PM – 11.00PM 
Closest MTR:
Sai Ying Pun
6. Bicho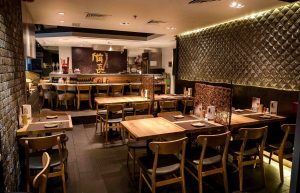 (Image courtesy from BICHO)
BICHO offers an intimate authentic dining experience specially catered for Yakitori lovers. Inspired by the traditional Izakayas of Japan, the menu is based around a selection of grilled skewers of meat, fish and vegetables, complemented by an extensive range of cold beers and premium sakes.
The restaurant opens daily from 12pm to 3pm and continues from 6pm to 11pm. It can host 48 diners including a separate bar area and counter dining, where the chef will prepare your mouth-watering dinner right in front of your seat. It also has a private dining room that can cater up to 14 diners.
With the dominant dark yellowish ambiance on the inside, the restaurants happens to keep the classy style for the vibes. They put up some high prices too. But if you're looking for an authentic izakaya experience, this might be a perfect place to go.
BICHO
Address:
26/F, Continental Diamond Plaza, 525 Hennessy Road
Causeway Bay, Hong Kong

Opening Hours:
Sat-Thu: 12.00PM – 02.30PM | 06.00PM – 11.00PM
Fri: 12.00PM – 02.30PM | 06.00PM – 01.00AM
Closest MTR:
Causeway Bay
7. Takeya
Started as an engineer, the owner of Takeya switched career after marrying a local girl in Hong Kong and opened the little yakitori shop. With 15 seats, it's an intimate warm spot with lots of bamboo.
Open daily from 6.30pm to 11.30pm, there's an extensive choice with seasonal specialities available for the dishes. Try the special selections of Japanese wine or the high quality homemade umeshu.
With the family-style interior izayaka, the restaurant mainly offers Japanese yakitori skewers. Their yakitori is super flavourful, with the perfect char on the outside, making the smoky flavour more prominent. Sake and beers are served along with the dishes to complete your dinner and snack time.
Takeya
Address:
紅磡黃埔新村德民街31C1安華樓地下
Hong Kong

Opening Hours:
Mon-Sun: 06.30PM – 11.30PM
Closest MTR:
Whampoa
8. Yardbird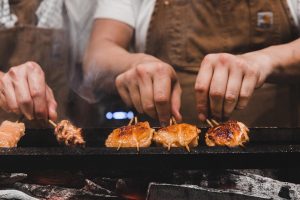 (Image courtesy from Yardbird)
If you were to pool the world's best modern restaurant trends and traits — the polished technique of Tokyo, the sophisticated warmth of Sydney, the design acumen of Copenhagen, the nose-to-tail ethos of San Francisco, the tattooed bartenders and strong drinks of Berlin, the beautiful people of Los Angeles and the global culinary mix of New York — Yardbird 2.0 is the restaurant you wanted to go.
Opens daily from 6pm to midnight (closes on Sundays), Yardbird is a chic and modern Japanese-style izakaya — a casual restaurant where drinking is as central as eating — with a specialty in yakitori, charcoal-grilled chicken skewers.
Yardbird 2.0 has a crisp, black-and-blond visual identity, from the custom-designed chairs to the labels on the house line of Japanese whiskey. The owners have collaborated with streetwear brands like Vans, Carhartt and Stüssy. Staff members gather for yoga stretches before the dinner shift. There are Mexican-style beer cocktails and Korean-style fried cauliflower. On any given night, the servers, cooks and customers have arrived here from all over the world.
Yardbird
Address:
G/F, 154-158 Wing Lok Street
Sheung Wan, Hong Kong

Opening Hours:
Mon-Sat: 06.00PM – 12.00AM
Closest MTR:
Sheung Wan
9. Zuma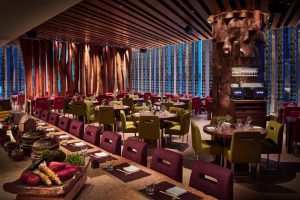 (Image courtesy from Zuma)
Zuma is a traditional japanese izakaya dining, brings its internationally acclaimed style of modern Japanese cuisine to Hong Kong, serving dishes inspired by Japan's informal izakaya dining style and designed to be shared.
With its varying operational hours, the restaurant is always busy and requires booking a few days in advance. The dishes are also a bit pricey.
The three kitchens present authentic yet alluring options, with bold flavours and simple presentation highlighting quality ingredients. The Zuma bar and lounge is a go-to destination on the Hong Kong social scene and as night approaches, the bar and lounge take on another dimension with an eclectic mix of guests. The ambience is complimented by seductive lighting, unique cocktails and artistic acoustics.
Zuma
Address:
Level 5&6 Landmark Atrium, 15 Queen's Road Central
Central, Hong Kong

Opening Hours:
Sun-Thu: 12.00PM – 12.00AM 
Fri-Sat: 11.00PM – 01.00AM
Closest MTR:
Central
10. Hige Izakaya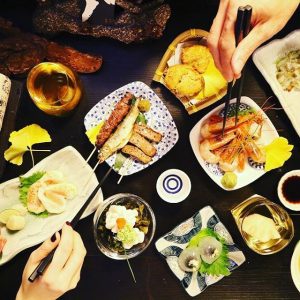 (Image courtesy from Hige Izakaya)
HIGE Izakaya is a perfect casual place for after-work drinking in late-night izakaya style. The restaurant is set up with cozy chilling decoration in tatami style that would likely to be found in any local Japanese town. It specializes in kushiyaki bites and quality sakes as well as whiskey and fresh draught beer. With three types of seating to fit any mood; communal seating around the mini bar, three private alcove booths and one VIP room which best suits for hosting parties or events, this place is a perfect fit for any occasion.
Open daily from 5 to 11pm, HIGE serves only the finest quality ingredients available. The restaurant sources product from the most reputable and highly respected suppliers and fishmongers globally whenever possible. It uses fresh seafood flown in 1 / 2 times a week mainly from Japan, to assure freshness and quality.
Respecting the cultural heritage of Japan, they also recognize the amazingly modern methods with which they have evolved the dining experience at every level and guided the development of HIGE's dishes. It creates main & side dishes into some main categories combined by creativity and various Japanese cooking techniques. The restaurant also serves sake, shochu, awamori, plum wine, draught beer, and whiskey to complete the main dish.
Hige Izakaya
Address:
G/F, Shop A, Woodland House, 9A-9C Castle Road
Mid-levels, Hong Kong

Opening Hours:
Mon-Sun: 05.00PM – 11.00PM
Closest MTR:
Sheung Wan
SEE POST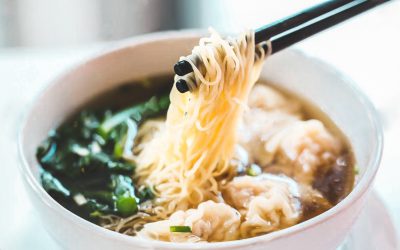 Wonton noodle is a traditional cantonese dish that consists of noodles and dumplings with broth as its soup. It has been well loved by the Chinese for...
SEE POST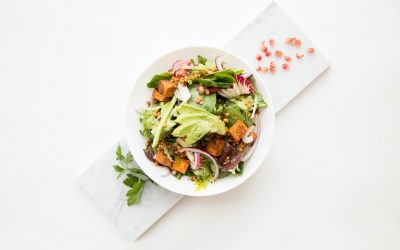 Vegetables and healthy food in general tend to have a rather bad stereotype for people, being bland and boring, even tasteless. When I was a...